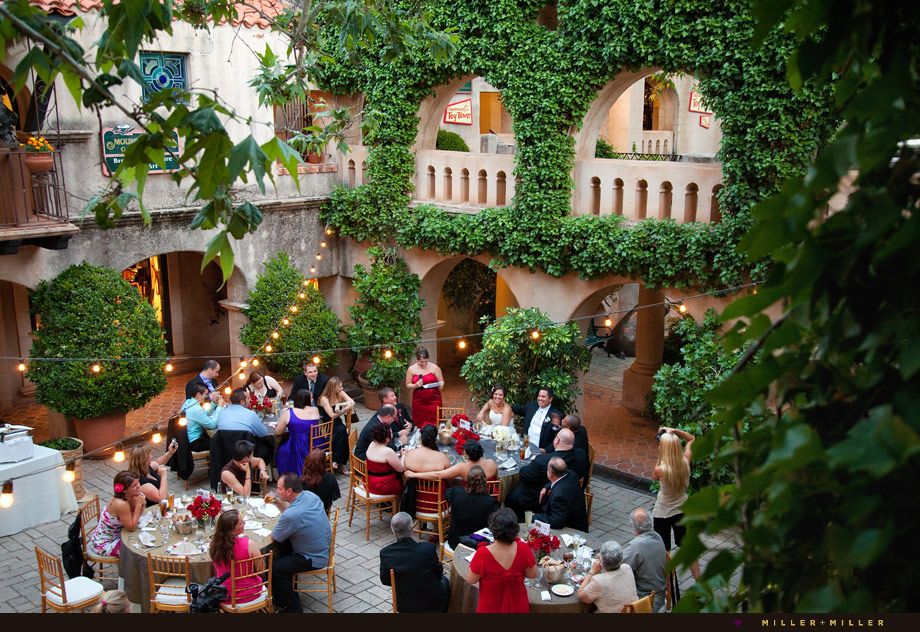 "Steve + Veronica hired us as their destination wedding photographers and we can not wait for our next trip back to Arizona. After our first meeting to discuss S+V's across the country trip, it wasn't long that they were thankfully including us in on their Sedona's Red Rock Country wedding day plans.
We LOVE being hired to travel for destinations to ANY beautiful location around the world. ( But if you didn't already know this, we chose a similar setting as Steve + Veronica for our our Nevada Red Rock mountain wedding. So we are especially fond of the Southwest region and Phoenix, Scottsdale, Sedona and the Las Vegas areas. ) With our close family members residing in both the Tucson and Phoenix regions, we are annually out in Arizona and the Las Vegas areas, usually planning at least once a year an escape out West away from Chicago's cold winter months. Upon our first discussions, we decided while we were in Sedona with Steve + Veronica, to include a day after the wedding, bridal session in the mountains. The extra day of photography allowed the four of us to explore different parks in the area and get a little more creative and artistic styled bridal pictures of the bride + groom. Between the two days of shooting and a collection of photos from the couple's ceremony, reception and the scenic overlooks around town, we found several picturesque shooting places. Destinations with natural beauty and outdoor shooting spaces some of our favorites. Northern Arizona is one of those. It's a nature lover's paradise.
The majestic red rocks, grand cliffside mountain views, meandering creeks, canyons and desert plants, paired with a venue that offered an authentic outdoor terrace for seating, dancing, and outside courtyard spaces to enjoy the clean mountain air and celebrate, all those elements together created the best wedding ambiance ever. Helping to put Steve and Veronica's vision together was the hired expertise of a Laura Marolakos of Heart of Sedona Weddings. Laura helped the couple narrow down their search for a Sedona reception venue to one of the town's famous and a authentically-styled Mexican village called Tlaquepaque Arts and Crafts Village. We loved Tlaquepaque – what an amazing venue. Surrounded by huge sycamore trees, vine-covered stucco walls, and cobblestone pathways and courtyards, the village is located near the center of Sedona and has the authentic Spanish style decor and historic, architectural details which makes it feels like it has been around for centuries.
A few years ago Steve + Veronica first visited Sedona during a vacation to Phoenix, they came back for second visit, fell in love with the area, and ultimately decided a getaway destination in the mountains would be perfect for them. Veronica said "we wanted to have a small and intimate wedding with only our close family and friends and that is why we decided to go the destination route. We didn't want to deal with all the stress of a large wedding and we wanted to plans an event different from all others. With the smaller group coming along, we were also able to make the day about us. A favorite moment of the day for Steve was when he first saw my dad and I at the doorway to the chapel. My favorite memory was seeing Steve standing at the alter waiting for me."
Some guest drove from Chicago through Colorado into Arizona, some arrived by train, others flew in to either Las Vegas or Phoenix before making it into Northern AZ. Friends and family arrived early to visit local tourist spots and also attend Thursday's event, which was Steve + Veronica's rehearsal dinner night. We enjoyed S+V's gracious invitation to come along to dinner to meet everyone. Everyone was discussing how utterly picturesque Sedona was. A perfect destination location with so much to offer. People were talking about trail rides in the Red Rocks, jeep tours, cliff diving, and hiking. Arizona's mesmerizing Red Rock Country offered an opportunity for the guest's to either unwind and relax under the desert sun, or the option of more adventurous activities.
Friday was the beautiful, sun shining, wedding day. Tears and sounds of laughter were shared during Veronica and Steve's intimate chapel ceremony which was in one of the smallest and quaint chapels we had ever seen. Later, festivities took place outdoors on the Patio De Las Campanas at Tlaquepaque. Always a hands down favorite of ours is photographing couple's outdoor ceremonies and receptions. This location offered the utterly best of those two options. A memorable moment was during the couple's romantic first dance. As the soft evening sun was setting, a beautiful golden light was casted over the cobblestone outdoor terrace creating a beautiful glow. The amazing soft light was shining on the couple as they danced together for the first time as husband and wife. As the song ended the golden sun was slowly dropping below the mountains, it was picture perfect.
In seeing that it was official and Steve + Veronica were finally married… well naturally the next day Steve and Veronica were glowing with excitement. So getting S+V to get close to each other for some romantic photos was pretty easy. During Saturday's bridal session, the four of us explored Sedona's beautiful rock cliffs, forest and desert. We set out to capture unique photos of the the couple around Sedona mixing in a little drama and romance, plus a few more edgy and high-fashion wedding photography styled photos. With a number of Red Rock mountain area scenic spots nearby, we decided on three locations a few miles North of uptown towards the Flagstaff and the Grand Canyon areas, South of town to Bell Rock, and also at a Cathedral Rock viewing vista. Veronica + Steve were looking forward to our artistic ideas, up for hiking, or even getting the dress wet if needed. Thanks S+V in allowing us to get creative with you.
We were SOOO excited to see you officially tie the knot Steve + Veronica and we are thankful you choose the two of us as your photographers. We appreciate your truly sincere hospitality, our new found friendships, and your many invitations to join in on the weekend's festivities. Best wishes to the two of you and congratulations on your marriage."
Steve + Veronica's vendors + details:
Ceremony Chapel: The Chapel at Tlaquepaque Arts & Crafts Village
Outdoor Reception + Dancing: Patio De Las Campanas at Tlaquepaque
Planning + Coordination: Laura Marolakos of Heart of Sedona Weddings
Officiant: Reverend Andrew Murphy
Dresses: David's Bridal
Bridal Hair + Makeup: Patricia Vega of Le Petit Spa de Sedona
Tuxedos: Sedona Tuxedos
Caterer: Heartline Cafe
Cake: Sedona Sweet Arts Bakery
Flowers: Events by Show Stoppers
Ceremony Guitarist: Brian David
DJ: Rafael Rosas of Mobile Magic Sounds
Honeymoon: Cancun Mexico
Rehearsal Dinner: Open Range Grill & Tavern, located in Uptown
Accommodations: Sedona Summit Resort
Illinois Cocktail Party: Westwood Tavern, Schaumburg
♥ Have you decided on your destination's venue or chosen a picture perfect location yet? Whether your decision is a ceremony in the mountains, on the coast, a sandy beach, a desolate island or in the desert, we'd love to capture not only your unique day & your celebrating moments, but photos of you as a newly married couple in the picturesque location's natural environment. Considering a mountain reception, perhaps look into venues in places such as Lake Tahoe, Arizona's Sedona or Lake Powell, Wyoming's Jackson Hole, Colorado's Maroon Bells, Pikes Peak, or Aspen. If you're planning a waterfront or beach ceremony, you may enjoy browsing through our beach weddings blog images postings too. Whether you decide on a desolate and picturesque island location, or within a popular bustling city location, email us with more information about your plans. We'd love to come along traveling with you.